What is Chevrolet Super Cruise?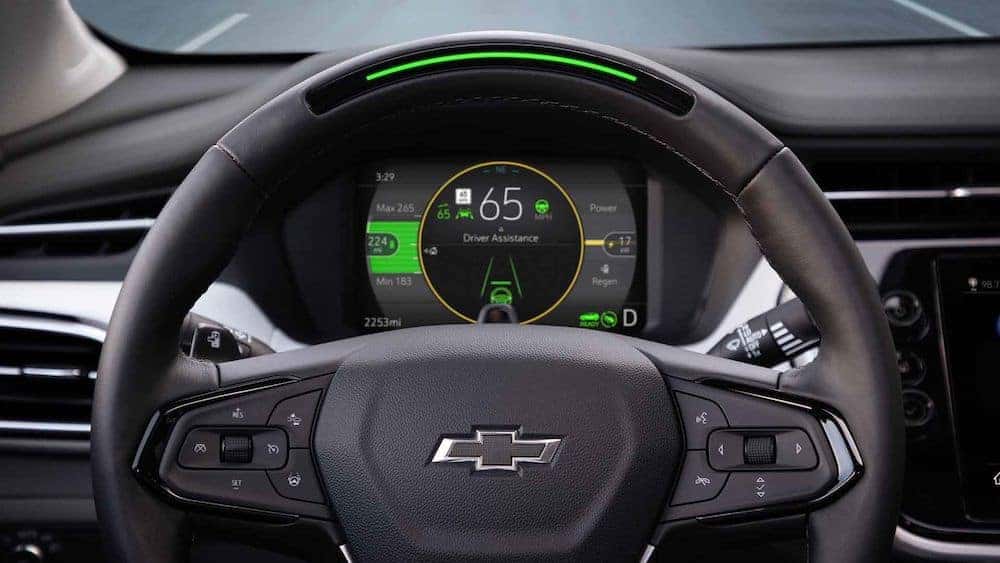 Ever wonder what it's like to have a hands-free driving experience? If so, you're going to want to try Chevy's new Super Cruise technology. Super Cruise is Chevrolet's driver-assist technology that allows drivers to travel hands-free on over 200,000 miles of compatible roads in the U.S. and Canada.
Learn all about how Super Cruise works and how to use it responsibly with Walt Massey Chevy Hattiesburg.
How it Works
Chevy Super Cruise uses precision LiDAR map data in addition to real-time cameras, sensors, and GPS to maintain control of the driving experience while in use. It's important to know that Super Cruise is only available on compatible roads which are usually separated from traffic going in the opposite direction.
Super Cruise works with your vehicle's Adaptive Cruise Control system which is designed to detect vehicles in your path, accelerate or brake your vehicle based on traffic conditions, and keep a driver-selected following gap time from a vehicle ahead even in stop-and-go traffic.
While engaged, Super Cruise uses a Driver Attention System that works to detect your head and eye positioning and reminding you to pay attention to the road and steer manually when needed.
Using Super Cruise Responsibly
Although Super Cruise is safe and convenient it's important to remember that your attention is always required while driving. A few things to remember while using Super Cruise include:
Never use a mobile device while driving, even when Super Cruise is in use you must pay full attention to the road.
You will need to take steering control in situations such as unusual traffic situations or objects, when merging into traffic, when exiting the highway, and When making a turn or stop for crossing traffic or a traffic light, stop sign or other traffic control device.
Always be ready to take action because Super Cruise does not steer to avoid construction zones.
Always be aware of the rules about hands-free driving in your area, some state and local laws may not always permit it.
Always stay alert and take control when approaching an intersection.
Experience Chevy Super Cruise in Hattiesburg
When you're ready to test drive a vehicle equipped with Chevy Super Cruise visit us at Walt Massey Chevy Hattiesburg located near Laurel and Patel.
Chevy Super Cruise is available select 2022 model year vehicles including, the Cadillac Escalade, Cadillac CT4, Cadillac CT5, Chevy Silverado, GMC HUMMER EV pickup, and the GMC Sierra. Once you've found the perfect vehicle to fit your needs head over to our finance center to get started. If you have any questions about Chevy Super Cruise our friendly, knowledgeable staff is here to help or you can always contact us online today!