Is there an Electric Silverado?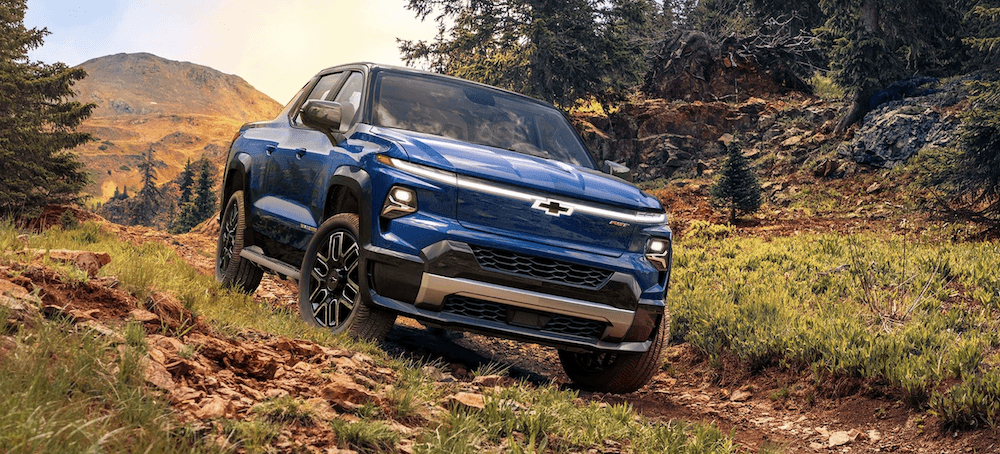 Chevy is introducing the All-Electric Silverado for the 2024 model year. The new 2024 Silverado EV offers 400 miles of driving range and has up to 10,000 pounds of tailoring capacity. It is loaded with the latest technology features and designed with performance and functionality in mind. The two configurations of the Chevy Silverado EV include an RST First Edition and a fleet-oriented WT (work truck) model.
If you're interested in learning more about the 2024 Chevy Silverado EV, Walt Massey Chevy Hattiesburg is here to go over some of the highlighted features.
Charging
Both the RST and the WT models feature public DC fast charging capabilities of up to 350kW.
RST owners also have access to Ultium Charge 360 which is GM's holistic approach to EV charging and designed to simplify the charging experience. Designed with getting the job done in mind, WT owners have access to Ultium Charge 360 Fleet Service which offers comprehensive charging solutions for businesses.
Performance and Functionality
The body architecture has also been redesigned to leverage the available 24-module Ultium battery pack which enables the vehicle's range. Four-wheel steer capability reduces the turning radius at lower speeds to provide greater maneuverability.
Both the RST and WT models feature customizable storage to make the most of interior space. The eTrunk is a lockable, weatherproof compartment in the front of the truck which provides enough space to fit a large suitcase. A 40/60 second row seat offers four configurations that allow drivers to haul gear and equipment while still having a passenger in the second row.
Technology
The Silverado EV is not only equipped with the latest technology, it also includes a software system that enables the vehicle's technologies to update over time. When entering the truck a 3D animation appears on the RST's 17-inch diagonal LCD freeform infotainment system. This is also paired with the neighboring 11-inch diagonal driver instrument display as well as the driver head-up display with a field of over 14 inches.
Ultifi is a new Linux-based software platform developed to separate the vehicle's software from hardware to enable the software updates, giving drivers the opportunity to evolve their vehicle over time.
Shop the 2024 Silverado EV in Hattiesburg
When the 2024 Silverado EV is available visit us at Walt Massey Chevy Hattiesburg located near Laurel and Petal. In the meantime you can reserve your Silverado EV now through our website. Our expert staff is here to help and keep you informed on the latest Silverado EV updates. If you have any questions or would like more information feel free to contact us online today.
More from Walt Massey Chevrolet
Reserve NowContact Us Chevy is introducing the All-Electric Silverado for the 2024 model year. The new 2024 Silverado EV offers 400 miles of driving range and has up to 10,000 pounds of tailoring capacity. It is loaded with the latest technology features and designed with performance and functionality in mind. The two configurations of the…

Ever wonder what it's like to have a hands-free driving experience? If so, you're going to want to try Chevy's new Super Cruise technology. Super Cruise is Chevrolet's driver-assist technology that allows drivers to travel hands-free on over 200,000 miles of compatible roads in the U.S. and Canada. Learn all about how Super Cruise works…

At Walt Massey Chevy in Hattiesburg, we are sharing the latest and greatest news about the 2023 Chevy Tahoe, a SUV known for its resilience, tough engine, and heavy-duty performance. Below are some of the major highlights listed out for you, so you can make the best buyer decision for yourself and your needs. Shop…