Stop And Explore At Longleaf Trace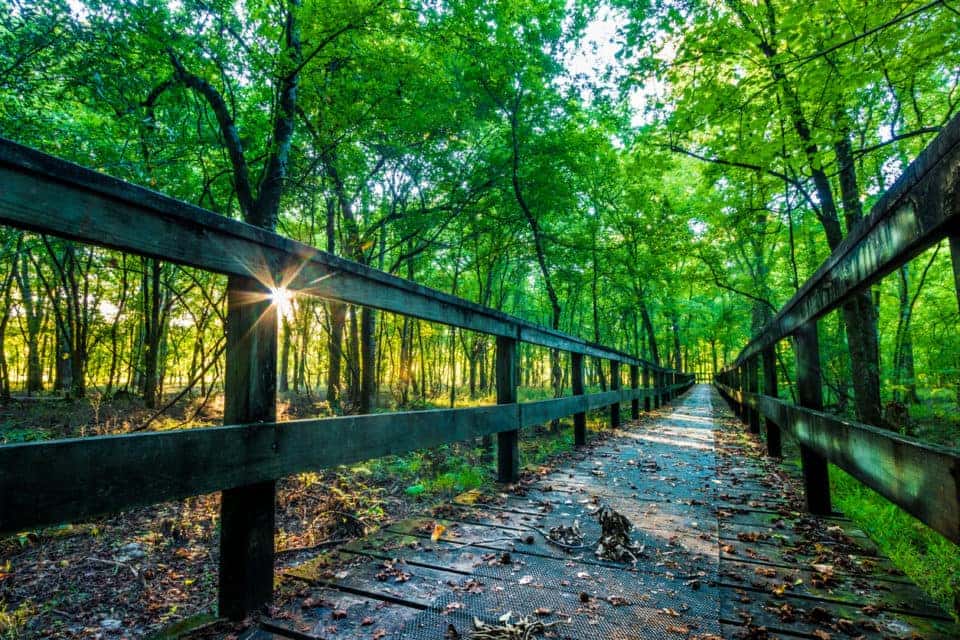 If you are looking for a nice jaunt through Hattiesburg, MS, and surrounding towns, then you need to venture out and explore The Longleaf Trace.
The Longleaf Trace is a byproduct of a rails-to-trail project that turned a section of the abandoned Mississippi Central Railroad into a 44-mile multi-purpose trail. It is the longest rail-trail in Mississippi and links several towns. The trail features an abundance of nature, including various trees like white oak, southern magnolia, longleaf pine trees, and more.
In addition to hiking the trail, you are more than welcome to rent bikes along the route.
History of The Longleaf Trace
The Longleaf Trace was completed as a conservancy project in 2000 along a portion of the Mississippi Central Railroad, which was once a bustling industry in the Pine Belt region of Mississippi. The rail line went quiet in the 1970s. Years later, a group of locals worked to turn the abandoned rail line into a place where people can walk, ride, and enjoy the scenery.
The Longleaf Trace begins near the University of Southern Mississippi and traverses through five communities for 44 miles. The trail is part of the Pearl & Leaf Rivers Rails-to-Trails Recreational District.
Rentals
If you wish to ride a bicycle down the trail, you are welcome to rent one at the Longleaf Trace Getaway, which is located in Hattiesburg, MS. Rental bikes are available every day of the week. However, the shop is closed on Sundays from November through February.
The rental rates are $15 for a comfort bike and $20 for a specialty bike if you wish to ride for two hours. For a four-hour rental, you will pay $20 for a comfort bike and $35 for a specialty bike. All-day rentals will cost you $30 for a comfort bike and $50 for a specialty bike.
You might also like: How To Know If Your Tires Need Replacing
Cities And Towns
The Longleaf Trace trail runs through five cities and towns. These towns include Hattiesburg, Sumrall, Bassfield, Prentiss, and Carson. As you venture through these towns, you can stop and explore either the cultural hub of Hattiesburg or experience the small-town vibes of Sumrall and Prentiss.
There's plenty to see and do when you strike out on The Longleaf Trace.